LONGEVITY
GERIATRICS
GERONTOLOGY
AI

PIONEERING

MACHINE LEARNING
         122 Labs – we are a technology company created in honour of Jeanne Calment, who died in 1997, at the age of 122 years. 
         Our team's mission is to change the world so that living until the age of 122 will not be something unusual, and the entire ageing process will be based on Cognition, Mobility and Vitality. We are convinced that the tools which we provide to doctors will significantly increase the average life expectancy in the world and will completely change the lives of millions of elderly people. We believe that thanks to our efforts, the prevention of geriatric diseases, their diagnosis and treatment will reach an unprecedented level. 
          Jeanne Calment – The longest living person whose age was officially confirmed was Jeanne Calment (1875-1997) from France, who survived 122 years and 164 days. When she was one year old, Alexander Graham Bell patented the phone, and when she was 14 years old, the Eiffel Tower was built. Since her childhood, up to the age of 115, she always played sports, and later still maintained regular physical activity. She swam, played tennis, roller-skated, at the age of 80 she began to train fencing, and after reaching 100 years she cycled…
We have created the 122 Ecosystem™ set of tools using artificial intelligence for cataloging and analysing the results of studies collected in the past by hospitals and patients themselves, and comparing these results with patients' life expectancy. This type of analysis will enable to find dependencies between the patients' results and the length of their lives much faster and in a broader perspective.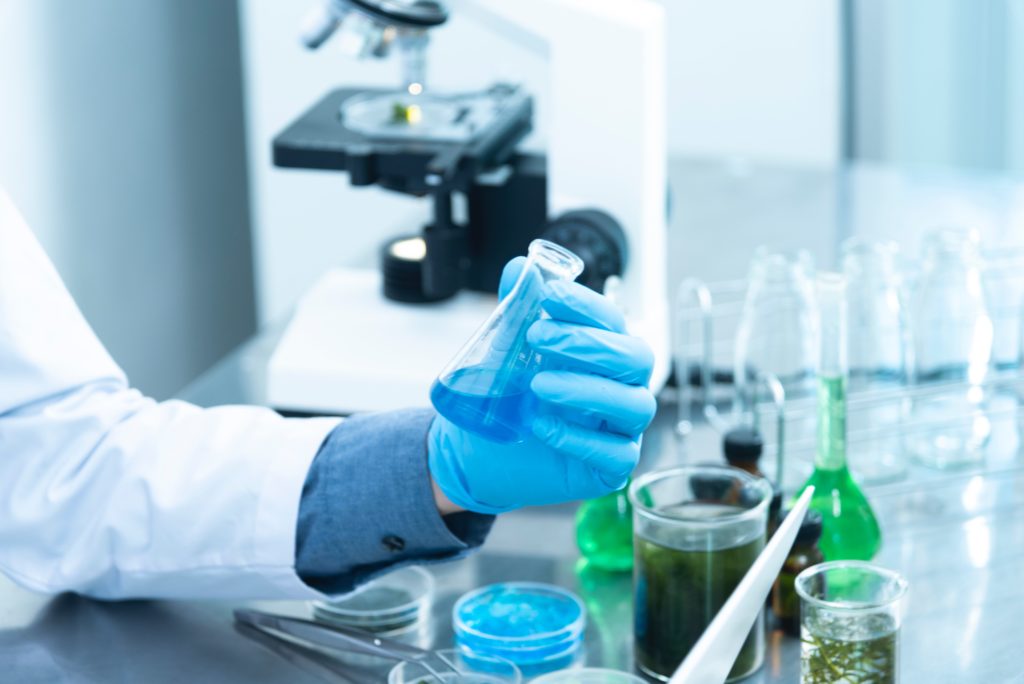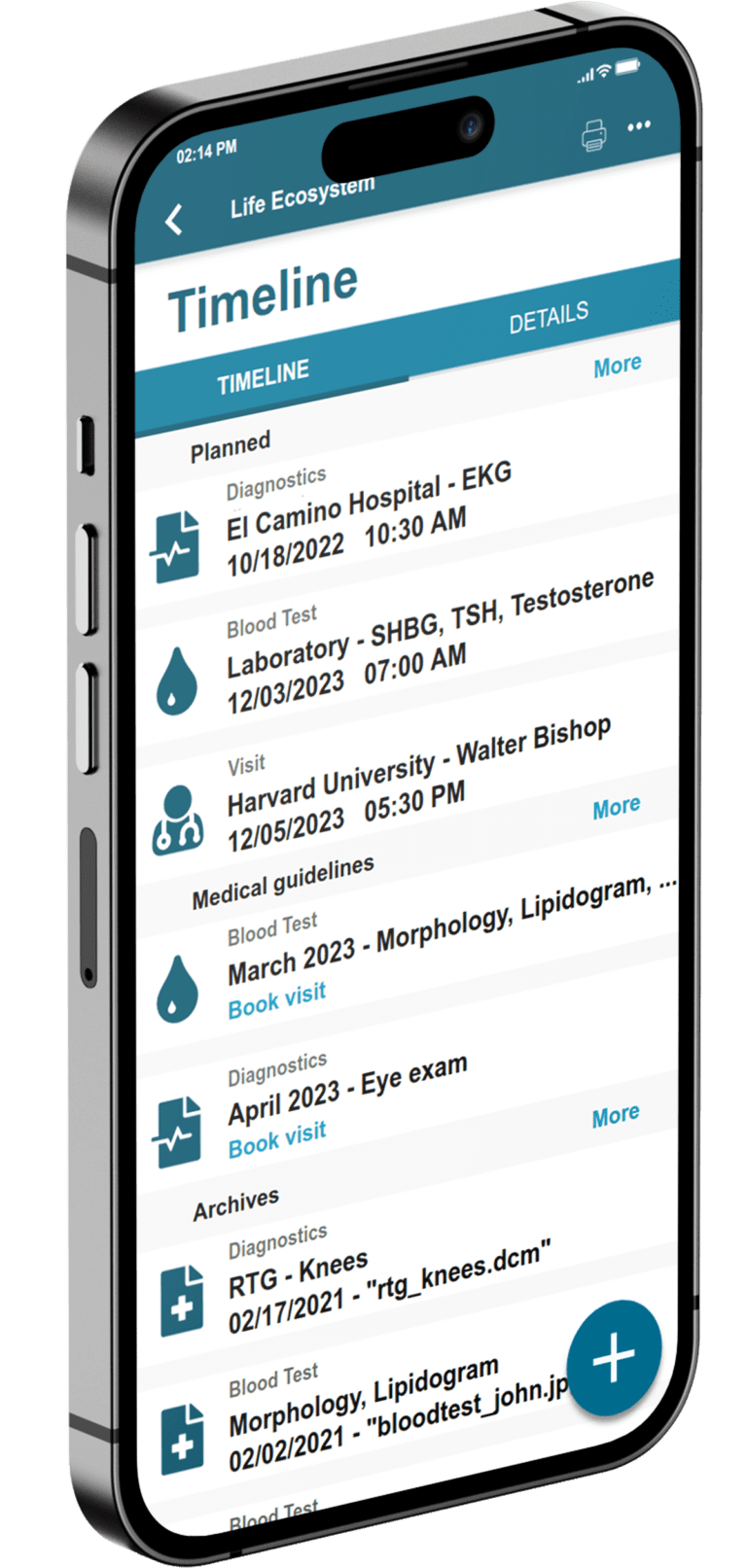 122 Ecosystem™ also means access to medical and genetic research packages, which are analysed by our interactive machine learning platform, designed to help physicians diagnose and fight geriatric diseases. Appropriate studies will be recommended based on the analysis of collected and analysed results of other patients in the past and the combination of this data with the current state of the patient being examined.
We will provide a family of products and applications entitled Life Ecosystem™. This is a set of wireless health monitoring devices (Blood Pressure Monitor, ECG / ECG Monitor, Thermometer, Glucometer, Scale) connected to the Life Ecosystem™ application. The application does not store collected data from all devices, but using our interactive machine learning platform, it detects anomalies, threats and potential diseases. Such a diagnosis can be sent to people indicated by the user, including, for example, a family doctor.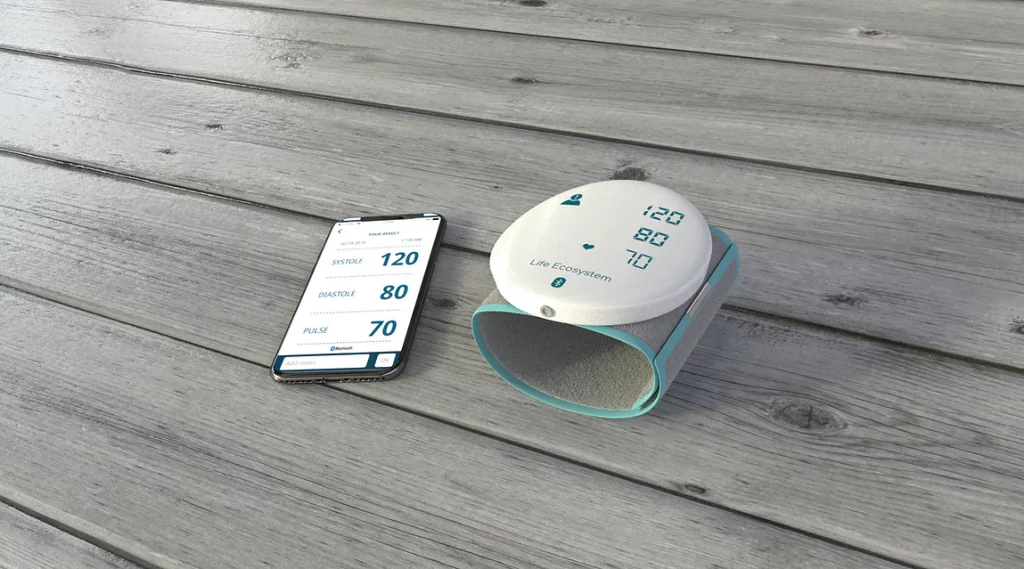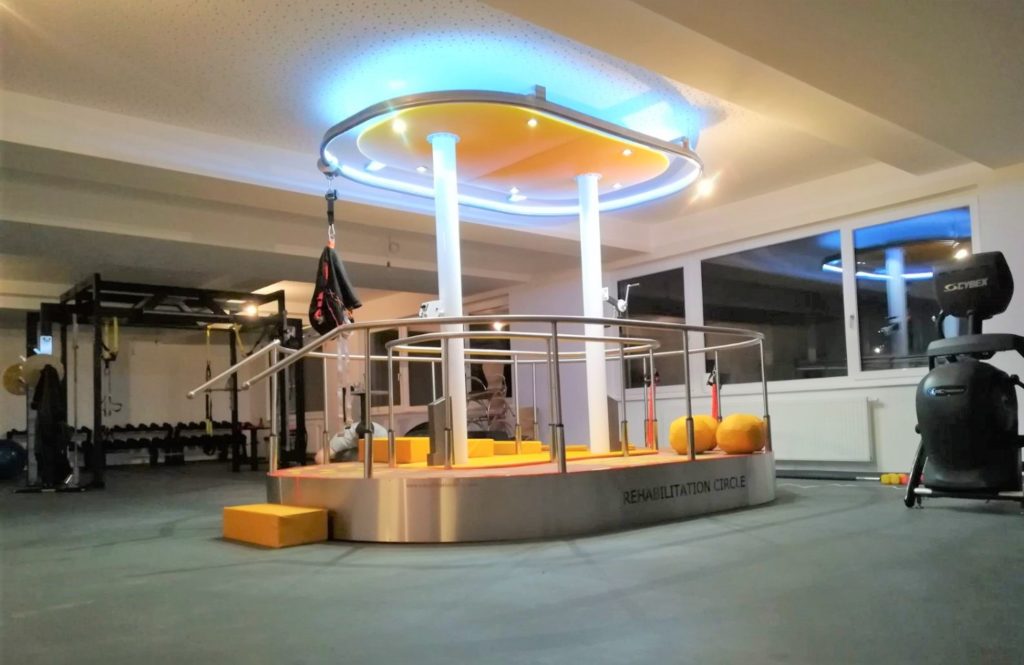 MEDICAL DEVICES AND TRAINING
We strive to provide the best possible medical and rehabilitation products for the elderly, to ensure their correct and safe movement throughout their lives. One example is Rehabilitation Circle, which is the first and only such product in the world. We can create and patent hundreds of new tests and medicines, but without daily physical activity it is much more difficult to maintain good health. Regularly exercising until old age and ensuring small amounts of physical activity in the last phase of life is the basis for its extension. Remember about that! In addition, using our extensive training experience, we have created training plans for seniors so that they can exercise regularly, whether alone or with their children, grandchildren or guardians. All this will also be made available in the Life Ecosystem™ application.
ACCESS TO TECHNOLOGY 122 LABS CLINICS
In order to increase access to the latest discoveries in the fields of rehabilitation, geriatrics and gerontology, we decided to create a free franchise concept for rehabilitation specialists and physiotherapists around the world. From a business point of view, this is a phenomenon on a global scale. Zero initial fees, zero monthly fees, zero commission on turnover. Our entire experience, all our knowledge, all our technologies are transferred to rehabilitation specialists and physiotherapists for free.
The first locations of 122 Labs Clinics™ will be opened in September 2023 in Berlin, Germany and in Warsaw, Poland. The next clinics will be opened in London, UK and Miami, USA in 2024. In the following year – 2025, we are planning to open 45 clinics in 30 countries around the world.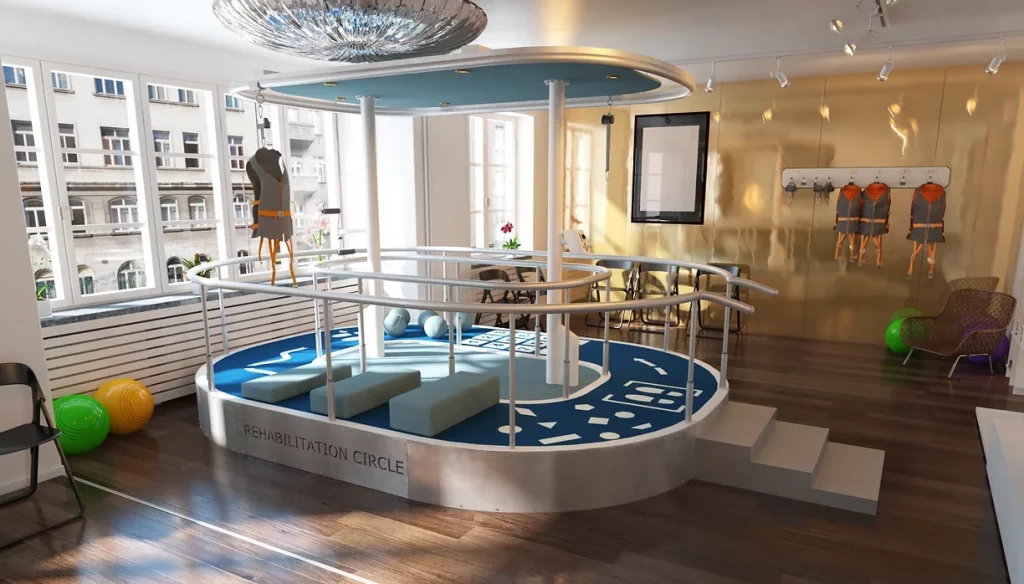 years of research on medical devices for geriatrics
countries where you can meet products the creators of 122 Labs
the longest confirmed human lifespan, Jeanne Calment
"By 2060, over 98 million Americans will be over 65 years old — that's 24% of the population. No doubt a large number of these folk will also be in jobs – around 27% of men over 65 years old are predicted to be working in 2022. That shows an obvious need for companies that cater to an aging population, addressing everything from healthcare to entertainment."
"Always keep your smile. That's how I explain my long life."
"People are still being put into geriatric wards when they don't need it. They need treatment, not just being put into bed and fed."
TRADE SHOWS & CONFERENCES
Write to us at careers@122labs.com
In your message, let us know what you are really good at and how your skills will help us change the status quo.
You can live in any country on any continent. We understand that in order to find the best people, we cannot focus on just one area, which is why we provide the possibility of working remotely or as an external consultant.
122 Labs, 3000 El Camino Real, Palo Alto, CA 94306, USA
122 Labs sp. z o.o., Palace of Culture and Science, Plac Defilad 1/2721, 00-901 Warszawa, Poland